Maaloor: One of the BJP leaders celebrated his birthday uniquely amidst Gous in Sri Raghavendra Gou ashram on Tuesday.
Maaloor's BJP leader Hoodi Vijay Kumar visited Sri Raghavendra Gou ashram along with 30 of his supporters on the occasion of his birthday.
He showed desire to celebrate his birthday specially and performed Gou Pooja and Pooja for Siddaanjaneya Swami. He also came forward to provide fodder for the cows and gave 100 bags of animal fodder worth about a lakh.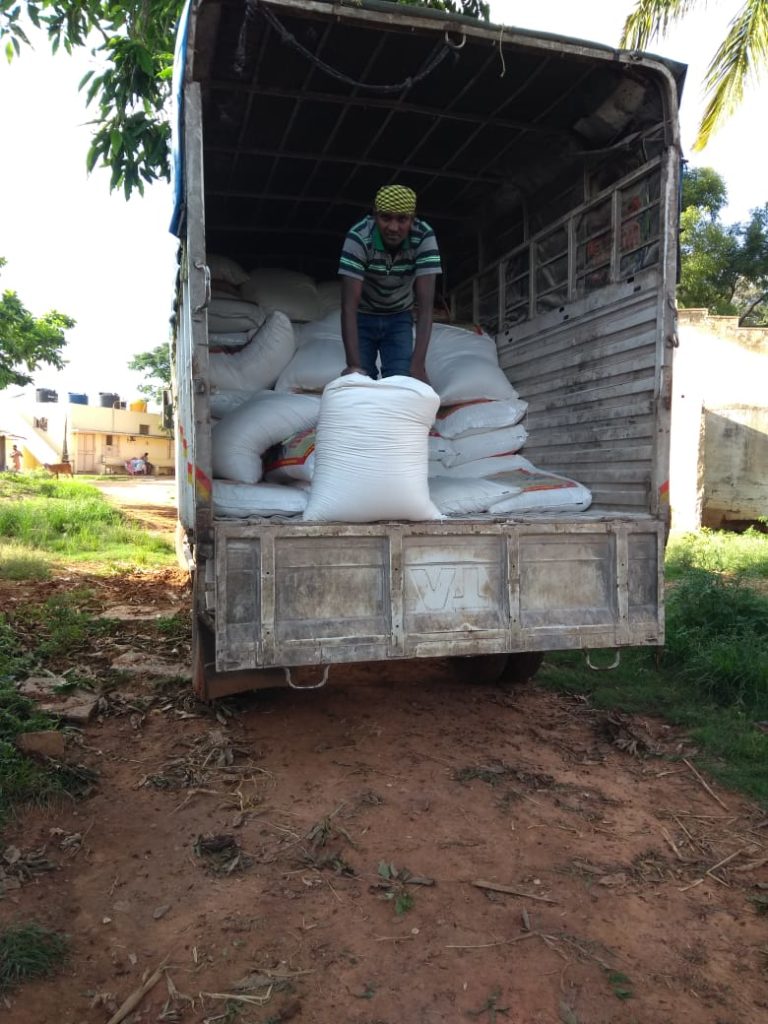 The Goushaala had arranged light breakfast for everyone. The young leader of Maaloor Venkatesh Gowda, Gou Ashram's Ramachandra Ajjakkaana, Krishna Bhat, Lakshimeesha, Ananth Hegde were present.