Bangalore: The Relief items distributed to the 150 victims family who stayed at forest region of Kalpettu and Mepadi village of Kerala's Wayanad by SriRamachandrapura Matha as per guidance of Jagadguru Shankaracharya Sri Raghaveshwara Bharati Mahaswami.
The forest are not in contact with city life and in the result, Government, Association could not reach them. After receive the information from Mangalore Yoga teacher Chethana Ajith Kumar, Matha immediately responded.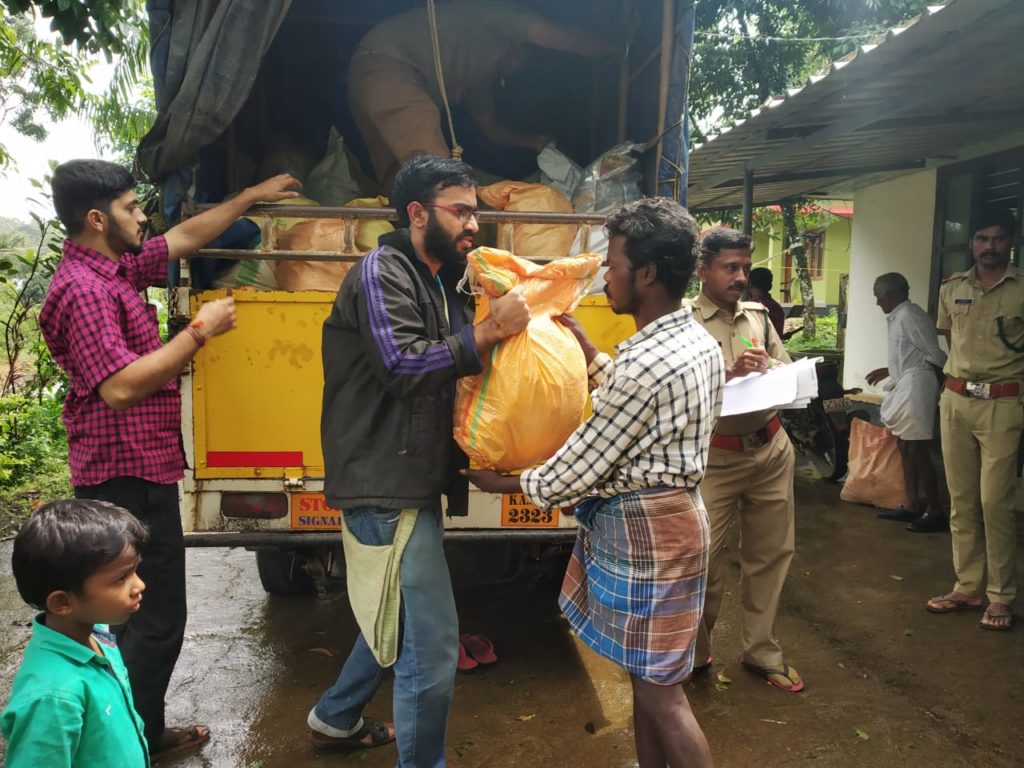 The necessary daily using goods has been distributed on last sunday to 94 families at Idiyamvayal tribal region of Kalpetta province, 10 at Vayanamkunnu colony, 9 at Punniyorakunnu, 18 at Vengappalli Chattot camp, 19 of Melmuri. Separate dress for 40 chidren distributed.
Kelpetta section forest officer N N Unni spoke, we did not get any help from locals. Only Karnataka people responded. I appreciate the work of Matha. I salute the work Swamiji.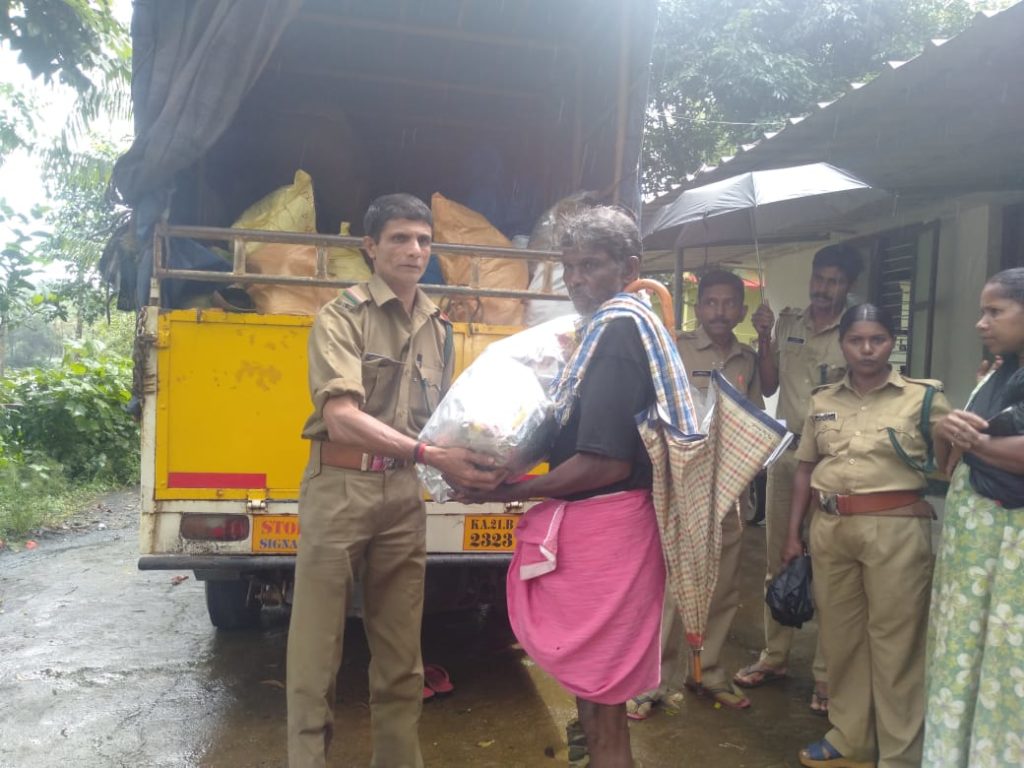 Beat forest officer Anil kumar gave details. Other officers E P Shreejith, G Rahul were shifted the relief kits. Tribal forest watcher A Janu, K Lakshmi engaged in distributing work. Harakere Narayana Bhat led team storage the goods collection and prepared the kit. Mani Matha's Prasanna, workers Ashwini Ramana, Mahesh Kankila, Shyama natesh and Shishira hegde were present while transportation.